testimonials & success stories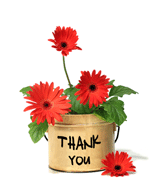 Carol Olmstead has conducted hundreds of Feng Shui consultations that have brought wealth, love, harmony and much more to her clients' lives.
GALE'S INSPIRATION:
Carol, you're a rock star! I loved listening to your interview with
Law of Attraction talk radio with Jewels
. You continue to be inspiration to me and have forever changed the way I arrange each home I've lived in since I first heard you speak.
Gale O'Brien, Certified Master Coach and Author
www.GaleObrien.com
MARTHA'S BOOK:
Carol provides contemporary, down-to-earth advice to attract positive energy to homes and offices. She's heavy on practicality, light on the woo woo, a perfect fit for this recovering economist. Can't tell you how much I've appreciated her guidance every step of the way, especially after I finished making the changes in my house and she said, "Now there are no more excuses, you have to write the book."
Martha Brettschneider, Vienna, VA
www.MarthaBrettschneider.com
ELIZABETH'S THANKS:
Thank you for writing such a
brilliant book
. Although I'm a Certified Feng Shui Practitioner, I love that there is always more to learn and tips that I haven't seen. I found your book from watching your
Udemy course
which was also thoroughly enjoyable. I will definitely be recommending it to my clients!
Elizabeth Barnes, London, UK
JANIS'S INSPIRING OFFICE:
I was speaking with a friend recently about my office space and realized how the changes you suggested in our Feng Shui consultation were so simple, yet so powerful. And the impact continues these years later. Before I hired you, I didn't even want to go into my office, much less stay there. Now I love being in there. I am more aligned and inspired. My business income has multiplied since we worked together, partly due to these changes. Thank you for what you do.
Janis Pullen, Executive Mastery Coach specializing in Wealth, Weight, and Leadership
,
www.JanisPullen.com
.
CHRISTINE'S FRONT DOOR:
I would highly recommend Carol as a Feng Shui practitioner. I was so pleased with a wonderful and quick response I received from Carol on a baffling Feng Shui question about the location of my front door. She went out of her way to communicate with me after I somehow sent a blank email. When I resubmitted, she answered thoroughly and immediately and I look forward to working with her further. If you have been undecided, I encourage you to contact her, I know you'll be impressed. Thank you Carol!!
Christine Baldino, Sunburst Business Solutions
GALE'S NEW ENERGY:
I finished reading your book then began the clutter clearing process. What a transformative experience! For some reason I kept storing furniture, art, gifts from my past marriages. I took huge piles to consignment, to charities, and to the dump. I also did what you did - I turned my office desk around so my back is no longer facing the door. I love coming into my office now! I have an extra bounce in my step, I'm smiling more, and I'm full of energy!
Gale O'Brien, PlanetGaleProductions.com
MELISSA'S NEW JOB:
Thank you again for all your help. I feel I have finally found someone who is really interested in educating people about Feng Shui as well as actually cares and wants to help each person. With your help I found a new job! Thank you for making your website and yourself so available to help people especially during these hard times. I will be buying your book and will certainly recommend that other people take a look at your site and book.
Melissa R., IT Professional
CEIL'S CLUTTER CLEARING
Just want you to know how much I'm enjoying your book and how you explain everything in "layman's terms." I must have at least a dozen books on Feng Shui and yours has been the first that has explained some aspects in easy-to-understand terms. I used it as a reference guide this summer as I cleared my space and make some long-needed renovations and updates.
Ceil P., Interior Designer
MARION'S QUICK SALE:
I put my house on the market last weekend. I held an Open House on Sunday, received two offers on Tuesday, and sold it on Wednesday for what I wanted—even though the market is slow! Settlement is coinciding with the move to my new home and I am happy and relieved. I thank Carol for all of her help and recommendations to make my house sell so quickly!
Marian L., Realtor
BARRY'S BOTTOM LINE:
I can say with absolute certainty that my business is thriving and growing since I first met Carol. The Feng Shui process was interesting and fun and her continued input as changes have occurred in the business has been extremely helpful. I have taken Carol's recommendations very seriously and implemented all of them. My employees feel that the space is now more conducive to their productivity and has enhanced their daily work experience. The studio looks and feels fresh, open, and really very attractive--especially for an industrial space. I have said many times to my friends that the Feng Shui consultations were a real catalyst for change that I believe has contributed significantly to our growth and success.
Barry R., Furniture Designer
LYRA AND PAUL'S SUCCESS:
We just wanted to say thank you for your guidance on our family's journey to prosperity, health, and well-being. The house and both of our offices feel great. I just got a new large client and Paul is happy and busy as well launching his new business. We do want to tell the world how awesome you are.
Lyra and Paul G., Booking Service and Insurance Agency
DEBBIE'S LOVE LIFE:
The first time Carol came to my home she helped me set up a warm and harmonious home for me and my 4-year-old son, and gave me great advice for my home office. Both worked magnificently well. I invited her back because I was going through a transition, so she tinkered with the house, fine tuning things here and there. Where she did a lot of work -- and what I reluctantly went along with -- was to support my romantic life. Six months later I met the man of my dreams. We just celebrated our third wedding anniversary, and all the other avenues of my life are going well, too. Thank you Carol!
Debbie G., Financial Planner
WENDY'S HOME OFFICE:
I moved my office upstairs from the basement and am convinced the move helped lead to the launch of my new website among other things. I also began mailing things in red envelopes to encourage some prosperity for my business. Oh, I almost forgot…I am going to be on HGTV! They redecorated the room that used to be my office, which I made into the guest bedroom. I will be on a show called
FreeStyle
, where they take your existing things and transform the room. It was exciting to have them come over.
Wendy M., Business Consultant
MARK'S CAREER TRANSFORMATIONS:
As a psychologist I transform lives using the powers of intention and attraction. Working with Carol took me to the next level, bringing my outer life into alignment with what I am creating inside. Her practical application of Feng Shui is essential to the transformation process!
Mark A., Transformational Coach
JOAN'S FAMILY HARMONY:
Living with Feng Shui really helps me understand it and makes me feel like I have more influence over the events of my life. Just getting the changes started has made things feel better, and the kids are already happier. My thanks to Carol for that.
Joan G., Restaurant Owner
BEVERLY'S WARM AND COZY HOME:
It's a delight to receive your newsletters each month. They are always very informative. With all the changes we have made with your advice, we love our home and have had many compliments.
Beverly Y., Retired Business Owner
PRADEEP'S WISDOM
Your writings are "eye openers". We are privileged to read them and be part of your teachings/guidance. Regards from India.
Pradeep G.