Consulting
Virtual Consultations
Feng Shui Floor Plan Consultation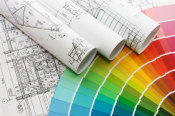 When you have Feng Shui questions about your home that go beyond the basics and you need to work directly with the Feng Shui Expert, this virtual consulting option is for you! Feng Shui Master Practitioner Carol Olmstead will analyze your floor plan and give you custom recommendations for the way you want to live and work in your home. This is especially relevant when you work at home (WFH) or in a hybrid situation.
This virtual service will help you rearrange your space, shift your energy, and transform your life.
Carol will analyze your floor plan and videos or photos of your home, then schedule a 1-hour Zoom call to review the findings. During this interactive session, she will walk you through a plan for making changes. The consultation is customized for you and your home, and Carol will also be available for 30 days of followup coaching to answer questions about what was discussed during your session.
The Feng Shui Your Way Consultation includes:
Analysis of your floor plan
Review of short videos and/or photos of your space.
Consultation by Zoom, up to 1 hour.
Personalized Feng Shui advice and guidance.
Follow-up coaching check-in so you stay on track.
After you register for the consultation, you'll receive instructions for submitting the floor plan, and for creating the short videos or photos, and for scheduling the session. Clients usually take notes during the session.
Feng Shui recommendations typically cover this and more:
Correcting missing bagua areas
Choosing or re-arranging furniture
Selecting and hanging artwork
Choosing the right colors
Dealing with clutter
Locating and arranging your home office
Rearranging what you already own.
Bringing harmony to your space.
This virtual consulting service is effective, and the perfect way to use Feng Shui to transform your life.
Email Carol for more information and current fee.