Consultations
Room Rescue Consultation
Virtual Consultations
Home Consultations
Office & Business Consultations
Feng Shui Hotline
Feng Shui Room Rescue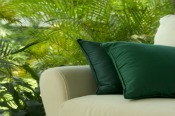 One Room in Your Home or an Individual Office
Do you have one room in your home or an individual office that needs a special Feng Shui rescue but you're overwhelmed and don't know where to start? The long distance
Feng Shui Room Rescue
is for you. This
low-cost
package is designed to help you rearrange your space, shift energy, and transform your life.
For Your Home
Is your guest room accumulating too much stuff?
Does your bedroom need a relationship rescue to rev up your love life?
Is your kitchen or dining room table so cluttered that you can't serve a meal?
Are the kids' rooms so disorderly that you close the doors and try to ignore the chaos?
Is your family room so crowded with video games, DVDs, and toys that there's no place to sit down?
Do you have a tired, overcrowded room that needs a fresh outlook?
For Your Office
Is your work space so cluttered you can't find files when you need them?
Is your cubicle cold and impersonal?
Is the furniture and art sending the wrong message?
Is your home office intruding into your personal life?
Do your spirits dip when you enter your office instead of soar?
Are you moving into new space and want to make sure your business succeeds?
If you said "yes" to any of these questions, or if you have a space that is driving you crazy but you don't know where to start, the off-site
Feng Shui Room Rescue
is for you. This off-site consultation is effective!
The Room Rescue includes:
Analysis of a floor plan or sketch of one room or area.
Review of photos or a short video of the space.
30-minute consultation with Feng Shui Expert Carol Olmstead by Zoom, phone, or FaceTime.
Personalized room rescue plan.
Followup coaching check-in to make sure you stay on track.
After you register for the
Room Rescue
you will receive instructions for e-mailing the floor plan or room sketch, directions for creating a short video or photos of your room or office, and information about scheduling your session. During the conversation, Carol will give you numerous practical recommendations to rearrange, reorganize, and reuse what you already have, plus a plan to bring Feng Shui harmony to your room or office. You can take notes or tape the session.
Feng Shui Room Rescue recommendations typically cover:
- Re-arranging furniture
- Picking the right decorations
- Selecting and hanging artwork
- Choosing the right color
- Finding storage solutions
- Dealing with clutter
- Correcting lighting
- Recycling and repurposing
- Locating your office power position
NOTE: This service is designed for one room in a home or apartment, but is not appropriate for an entire studio apartment or loft.
Email Carol for current fee.
Or, if you are ready to purchase this service, click here: